I'm in the early stages of planning a nursery - as in - I've briefly thought about it. Briefly. Nothing specific. No real details. However, the arrival of an actual crib and baby items got me brewing a little bit about coming up with actual ideas for the nursery.
All I know is that we'll have more than one child (only children always seem sad to me) and so I think it would be best to keep it mostly gender neutral. Not that there can't be any girl or boy things -just something easily changeable.
Also, my mother keeps reminding me that the baby doesn't really know what's going on with the nursery in it's early months - so the nursery should really be a calm and happy place for the mother since she (I) will be spending lots of time there.
Keeping all of that in mind, I did a google image search on nurseries. I found a lot of really cute, sweet, and inspiring spaces. I decided I'd compile them on the blog to keep as a reference for when I actually start making design plans and decisions for the nursery. It may end up being the only room completely done in the house by April (I hope?). Sad, but true.
There's this space from
Life in the Fun Lane
. Very sweet. I like the giant pom poms.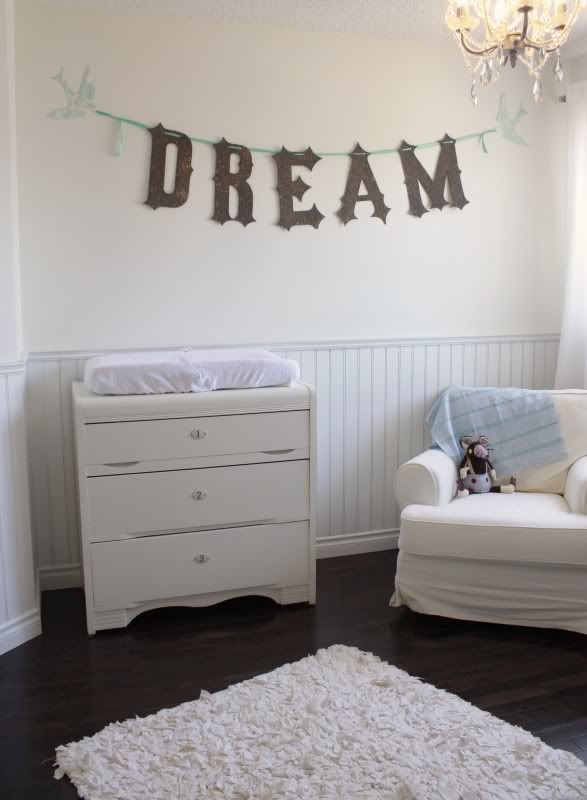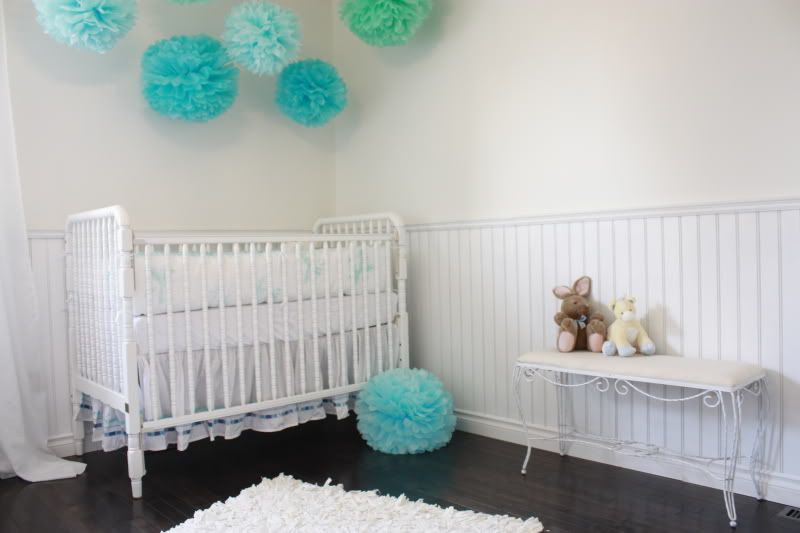 I love, love, love this nursery:
Definitely gender neutral, but still a comfortable space!
I like the framed alphabet letters:
I like the idea of keeping plants in the room. I think every room should have plants of some kind. They really liven the place up!
The book rack at baby level is so sweet!
Hmm. Mommy chairs... Gotta start thinking about those. This is a fun pattern:
I like the window seat:
More on the elegant side:
The argyle pattern effect is created with ribbons and tacks. The princess drape is also very pretty:
And I've been seeing a lot of embroidery hoops/fabric combos that I really find to be adorable:
So, so many ideas. More to come later.